CLEANING TROLLEYS AND STREET BARROWS
Waste collection is very important! In fact, the work of municipal and private services is essential for environmental protection.
FLORA´s trolleys make it easy to transport waste and refuse in public spaces, parks and on difficult terrains.
Three types for different applications satisfy the highest demands as regards functionality, stability and ergonomics.
PICOBELLO – EVERYTHING UNDER CONTROL
The Picobello equipment trolley makes your cleaning team even more mobile: it has space for everything that the employees need, for example collection bags, brooms or a grab boy.
Thanks to its compact dimensions, large wheels and stable construction, Picobello is the ideal companion, even in narrow alleys or on green spaces.
In this way, your team saves energy and can concentrate on what really matters: keeping the city clean.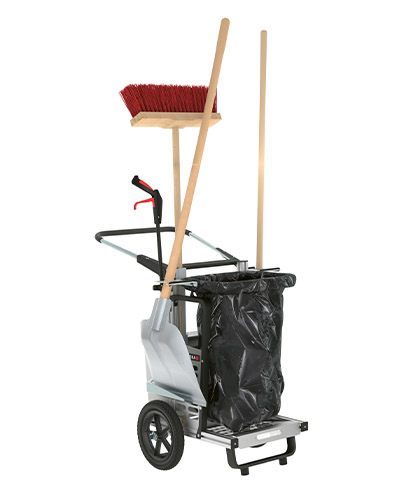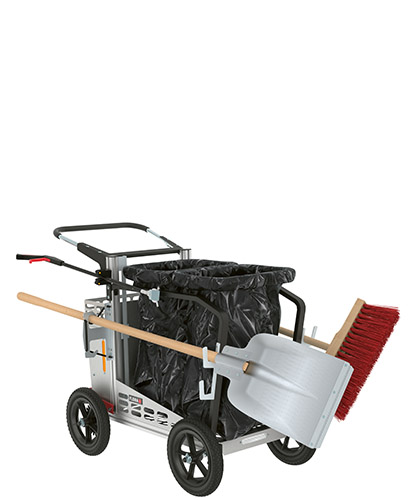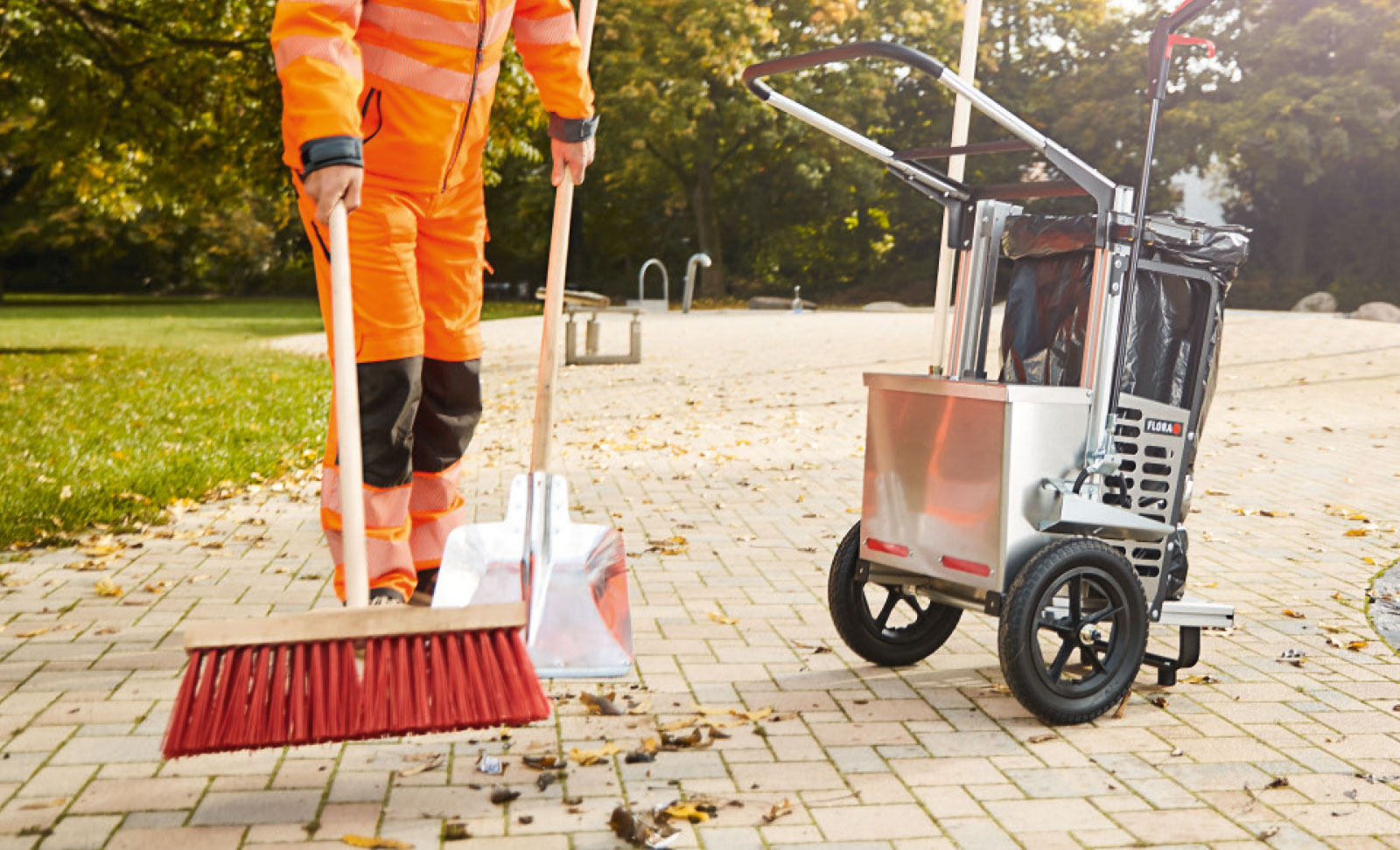 EASY – THE LIGHT ONES
Easy trolleys are light, very flexible and easy to use. The collecting box at waist level allows easy access for litter pickers.
This makes Easy the perfect ergonomic assistant for cleaning large areas both indoors and outdoors.
CARRIER – THE SPECIALISTS
The Carriers are ideal for special situations and requirements. These include providing optimal solutions for landscaping work and transporting large quantities of green waste.
All Carriers are equipped with practical holders for handle tools.
Products cleaning and care