ALUMINIUM RAKES
Always in use – for many years, the Aluminium rake has impressed users with its flattening and sowing capability. Its head angle is adjustable and enables the individual alignment of the handle. Another advantage: the rear edge can be used for smoothing.
extremely sturdy
adjustable angle
galvanised insert socket
Something a bit wider? – the sturdy bracing struts support the Aluminium rake´s 100 or 115 cm width and make it possible to flatten larger areas.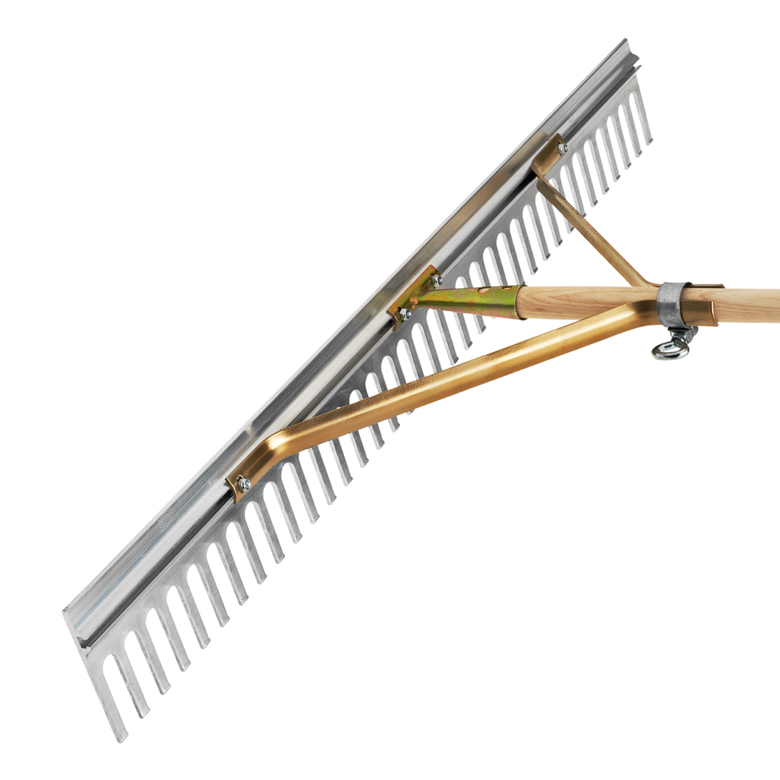 Light – but heavyweight performance! The robust Light metal rake with its adjustable head angle is a universal genius – there's nothing better for use on soil, sand and gravel.
Plain and smooth – the Levelling profile leaves no traces. The head angle can be adjusted individually, metal struts provide the necessary stability for widths of 100 or 115 cm.
Products care and cleaning